Comparison of the Value of Welfare Principles in National Law and Islamic Law
Keywords:
Law, Welfare, Principle Values
Abstract
The welfare state not only encompasses the organization of welfare or social services but emphasizes that everyone is entitled to social services as their right. The polarization of the goals of the welfare state is formulated to establish indicators as tools for assessing whether society is prosperous or not. Speaking of the concept of the rule of law, Islam as a perfect religion also has a concept of statehood. The methodological approach in this research is normative legal research (normative juridical). The type of research used is descriptive research. The data sources obtained by the author are primary legal materials and secondary legal materials. The data collection method used in this research is literature study. The data analysis method used in this research is qualitative method. The results of social welfare that have developed today indicate that there are citizens whose basic needs are not adequately met by the state. As a result, there are still citizens who face obstacles in the implementation of social functions, making it difficult for them to lead a dignified and decent life. Islam is not just a religion that contains a set of ritual doctrines, but Islam is a holistic and systematic worldview. Islam as al-din encompasses all aspects of human life, including statehood and law.
References
Amiruddin M Hasbi, 2000. Konsep Negara Islam Menurut Fazlurrahman, Yogyakarta: UII Press
Asghar Ali Engineer, 2000, Devolusi Negara Islam, Yogyakarta: Pustaka Pelajar
C S T Kansil, Hukum Tata Negara Republik Indonesia, Bina Aksara, Jakarta, 1986, halaman 86. Dalam melakukan suatu hubungan hukum (rechtsbetrekking)
Cecep Supriadi, jurnal Vol. 13, No. 1, Maret 2015 Relasi Islam dan Negara: Wacana Keislaman dan Keindonesiaan
Fazlurrahman,1988. Cita-cita Islam, Bandung: Pustaka Pelajar
Franz Magnis Suseno, Etika Politik Prinsip-Prinsip Moral Dasar Kenegaraan Modern, (Gramedia Pustaka Utama, Jakarta, 1999)
Harjono,2009.Legitimasi Perubahan Konstitusi Kajian Terhadap UUD 1945. Yogyakarta:Pustaka Pelajar
Jazim Hamidi, Teori dan Politik Hukum Tata Negara, Yogyakarta: Total Media, 2009
Jeje Abdul Rojak, 1999. Politik Kenegaraan, Pemikiran-pemikaran Al-ghazali dan ibnu Taimiyah, Surabaya
Marsudi Dedi Putra, Negara Kesejahteraan (Welfare State) dalam Perspektif Pancasila 139 Negara Kesejahteraan (Welfare State) dalam Perspektif Pancasila, Fakultas Hukum Universitas Wisnuwardhana Malang, LIKHITAPRAJNA Jurnal Ilmiah, Volume 23, Nomor 2, September 2021 p-ISSN: 1410-8771, e-ISSN: 2580-4812
Melisa, dkk., Kedudukan Hukum dalam Mewujudkan Keadilan dan Kesejahteraan di Indonesia dalam MANHAJ (Jurnal Hukum dan Pranata Sosial Islam), Volume 5 Number 1 (2023) January-June 2023 Page: 241-254 E-ISSN: 2686-4819 P-ISSN: 2686-1607 DOI: 10.37680/almanhaj.v5i1.2084
Mirriam Budiardjo, Dasar-Dasar Ilmu Politik, (PT Gramedia Pustaka Utama, Jakarta, Cetakan Keduapuluh enam, 2004) hal. 39. Lihat pula, Djoko Sutono, Ilmu Negara, dihimpun oleh Harun Alrasid, (Ghalia Indonesia, Jakarta, 1982)
Muhammad Rusli, 2017. Ushul Fiqih I. Lampung: Fakultas Syariah IAIN Raden Intan
Muhammad Tahir Azhari,2004,Negara Hukum Suatu Studi tentang Prinsip-Prinsipnya Dilihat Dari Segi Hukum Islam, Implementasinya Pada Priode Madinah dan Masa Kini, Jakarta: Kencana
Muhammad Tahir Azhary, 2003.Negara Hukum, Jakarta: Prenada media group
Muhammad Tahir Azhary, Negara Hukum, Jakarta: Prenada media group, 2003
Musdah Mulia, 2001. Negara Islam: Pemikiran Politik Husain Haikal, Jakarta: Paramadina
Ni'matul Huda, Negara Hukum, Demokrasi dan Judicial Review, (UII Press, Yogjakarta, 2005)
Tim penyusun Kamus Pusat Pembinaan dan Pengembangan Bahasa Indonesia, kamus Besar bahasa Indonesia, Jakarta: Balai Pustaka, 1989
Tim Srikandi, UUD 1945 dan Amandemennya, UUD 1945 Amandemen ke 1-4, UUD 1945 Sebelum Amandemen dan Penjelasannya, Butir-butir Pancasila Piagam Jakarta dan Kabinet Indonesia Bersatu, (Srikandi, Jakarta, 2006)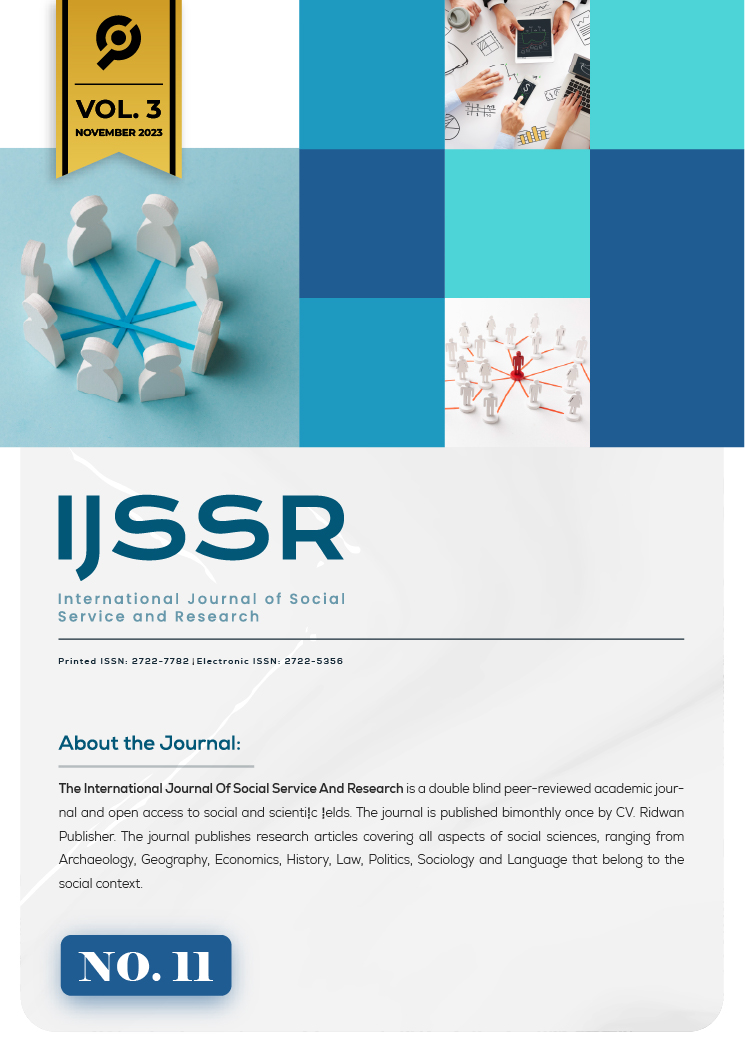 License
Copyright (c) 2023 Paris Manalu, Sugianto, Andi Lala
This work is licensed under a Creative Commons Attribution-ShareAlike 4.0 International License.
Authors who publish with this journal agree to the following terms:
Authors retain copyright and grant the journal right of first publication with the work simultaneously licensed under a Creative Commons Attribution-ShareAlike 4.0 International. that allows others to share the work with an acknowledgement of the work's authorship and initial publication in this journal.
Authors are able to enter into separate, additional contractual arrangements for the non-exclusive distribution of the journal's published version of the work (e.g., post it to an institutional repository or publish it in a book), with an acknowledgement of its initial publication in this journal.
Authors are permitted and encouraged to post their work online (e.g., in institutional repositories or on their website) prior to and during the submission process, as it can lead to productive exchanges, as well as earlier and greater citation of published work.