African Continental Free Trade Area Agreement (Afcfta) And the Challenges of Regional Integration in Africa
Keywords:
AfCFTA, Africa, Economic Integration , Regional Integration , Trade barriers
Abstract
The African Continental Free Trade Area Agreement (AfCFTA) represents a significant milestone in Africa's pursuit of regional integration and economic development. Envisioned as a pan-African initiative, the AfCFTA aims to establish a single market for goods and services, promote intra-African trade, and foster economic growth across the continent. This paper examines the challenges of regional integration in Africa and explores the potential benefits of the AfCFTA Agreement in addressing these challenges. This study uses qualitative research methods, with secondary data from scholarly publications, journal articles, reports from international organisations, and literature studies that were thematically analysed. The study results show that disparities in economic development and industrial capacities among African nations, persistent trade barriers, non-tariff obstacles, weak institutional frameworks, the paradox of sovereignty, and inadequate infrastructure primarily drive the challenges of African integration. The study also reveals that adopting the AfCFTA Agreement in 2019 has brought more African nations involved in addressing these economic integration challenges and fostering deep cooperation within the continent. This paper concludes that the AfCFTA Agreement has the potential to be a transformative force in advancing regional integration and economic prosperity in Africa. However, a pragmatic approach is continually needed to address these integration challenges. This paper thus recommends fostering inclusive growth and economic diversification through targeted policies that can address economic disparities among African nations. Also, it emphasises the inclusion of marginalised sectors, such as small and medium-sized enterprises (SMEs) and informal traders, which is essential for maximising the AfCFTA's potential benefits and fostering sustainable economic growth.
References
Adetula, V. A. O. (2004). Regional integration in Africa: Prospect for closer cooperation between West, East and Southern Africa. Meeting of IDASA/FREDSKORPSET Research Exchange Programme-Governance and Democracy, Johannesburg, South Africa, May, 2–4.
Ali, E. S. (2017). Challenges Facing Intra-Regional Trade among North African Countries. IRTI Policy Paper, 2017–07.
Amuhaya, C. A., & Degterev, D. A. (2022). A Century of East African Integration. Springer.
Aniche, E. T. (2020). African continental free trade area and African Union Agenda 2063: The roads to Addis Ababa and Kigali. Journal of Contemporary African Studies, 1–16.
Aris, S., & Wenger, A. (2013). Regional organisations and security: Conceptions and practices. Routledge.
Bala, M. T. (2017). The challenges and prospects for regional and economic integration in West Africa. Asian Social Science, 13(5), 24–33.
Brou, D., & Ruta, M. (2011). Economic integration, political integration or both? Journal of the European Economic Association, 9(6), 1143–1167.
Byiers, B., & Dièye, C. T. (2022). Regional integration in West Africa.
Dires, G. B., Mengesha, K. G., & Kumie, A. G. (2019). Assessing the Obstacles of Regional Integration in the Horn of Africa: the Case of IGAD. ??????? ??????????? ???????????? ?????? ???????. ?????: ????????????? ?????????, 19(3), 432–438.
Gavrilova, N., & ?ostelyanets, S. (2022). FOOD SECURITY IN EAST AFRICA.
Gekonge, C. O. (2013). Emerging Business Opportunities in Africa: Market Entry, Competitive Strategy, and the Promotion of Foreign Direct Investments: Market Entry, Competitive Strategy, and the Promotion of Foreign Direct Investments. IGI Global.
Gómez-García Palao, R., & Vignati Scarpati, F. (2022). CAF para la biodiversidad BIOCAF 2022-2026. CAF.
Grossman, M. (2022). Blockchain in the Middle East and North Africa (MENA): opportunities for regional integration and economic growth. Journal of International Business and Management, 5(5), 1–19.
Heydemann, S. (2020). Rethinking social contracts in the MENA region: Economic governance, contingent citizenship, and state-society relations after the Arab uprisings. World Development, 135, 105019.
Jato, T. P. J., Nwankwo, N., & Awuzie, E. I. (2023). Evaluation of the Potential of Trade Gains for Nigeria in the African Continental Free Trade Agreement (AfCFTA).
Jiboku, P. A. (2015). The challenge of regional economic integration in Africa: Theory and reality. Africa's Public Service Delivery & Performance Review, 3(4), 5–28.
Kassa, W., & Zeufack, A. (2020). Nigeria's border closure: A road block or a speed bump on the road to a successful AfCFTA. World Bank Blogs.
Kende-Robb, C. (6 C.E.). reasons why Africa's new free trade area is a global game changer. World Economic Forum, February, 9, 2021.
Kenton, W. (2022). Economic integration. Investopia.
Kituyi, M. (2016). This African trade deal could improve lives across the whole continent. World Economic Forum, 13.
Knebel, C. (2020). Breaking down non-tariff barriers. ECDPM Great Insights Magazine, 9(1), 19–21.
Lakmeeharan, K., Manji, Q., Nyairo, R., & Poeltner, H. (2020). Solving Africa's infrastructure paradox. McKinsey & Company, 6, 17–25.
Lodge, J. (2016). 14 The Emergent European Union: Democratic Legitimacy. The Future of Europe: Problems and Issues for the Twenty-First Century, 299.
Mapuva, J. W. M. (2014). The SADC regional bloc: What challenges and prospects for regional integration? Law, Democracy & Development, 18, 22–36.
Mayaki, I. (2014). Why infrastructure development in Africa matters. Africa Renewal, Available from: Http://Www. Un. Org/Africarenewal/Web-Features/Why-Infrastructure-Development-Africa-Matters.[Cited 16 July 2016].
Muchanga, A., & Hogan, P. (2020). The African Continental Free Trade Area: From agreement to impact. Great Insights, 9, 1.
Ndokang, E. L. I., & Tsambou, A. D. (2015). Political instability in a country and health state in another country: the case of Central African Republic (CAR) and Cameroon using a mortality model. International Journal of Development and Management Review, 10(1), 13–29.
Nyirabu, M. (2004). Appraising regional integration in southern Africa. African Security Studies, 13(1), 21–32.
Olaniyan, O., & ARDT, S. (2008). Challenges in achieving regional integration in Africa. Southern Africa Development Forum on Progress and Prospects in the Implementation of Protocols in Southern Africa, 2–13.
Olu, I., & Dauda, S. (2015). Regional Integration in Africa: The Challenges and Achievements of Intergovernmental Authority on Development (IGAD). International Journal of Multidisciplinary Research and Modern Education, 1, 134–142.
Onwuka, O. N., & Udegbunam, K. C. (2019). The African continental free trade area: Prospects and Challenges. Conflict Trends, 2019(3), 3–10.
Opeoluwa, A. O., OPEOLUWA, A. O., & Euclide, P. U. (n.d.). AfCFTA—AN OPPORTUNITY IN THE LIGHT OF MANY HURDLES: THE CASE OF ECOWAS. Special Theme:'AfCFTA: Challenges and Opportunities,' 24.
Palik, J., Rustad, S. A., & Methi, F. (2020). Conflict trends in Africa, 1989–2019. PRIO Paper, 1946–2019.
Rouis, M., & Tabor, S. R. (2012). Regional economic integration in the Middle East and North Africa: Beyond trade reform. World Bank Publications.
Salam, E. A. A. (2015). The Arab spring: Its origins, evolution and consequences… four years on. Intellectual Discourse, 23(1).
Shodunke, A. O. (2021). Expounding state response to terrorism in northern Nigeria: the expediency of reintegrative approach for repentant Boko Haram Combatants. African Journal on Terrorism, 11(2), 11–30.
Skoet, J., & Stamoulis, K. G. (2006). The state of food insecurity in the world 2006: Eradicating world hunger-taking stock ten years after the world food summit. Food & Agriculture Org.
Starblanket, D., Lefebvre, S., Legare, M., Billan, J., Akan, N., Goodpipe, E., & Bourassa, C. (2019). Nanâtawihowin Âcimowina Kika-Môsahkinikêhk Papiskîci-Itascikêwin Astâcikowina [medicine/healing stories picked, sorted, stored]: adapting the collective consensual data analytic procedure (CCDAP) as an Indigenous research method. International Journal of Qualitative Methods, 18, 1609406919896140.
Tangri, R., & Mwenda, A. M. (2013). The politics of elite corruption in Africa: Uganda in comparative African perspective. Routledge.
Union, A. (2017). Overview of recent economic and social developments in Africa I. Introduction. African union committee of experts, Dakar.
Usman, Z., & Csanadi, A. (2022). Latest Milestone for the African Continental Free Trade Area: The Pan-African Payment and Settlement System. https://policycommons.net/artifacts/2242863/latest-milestone-for-the-african-continental-free-trade-area/3000952/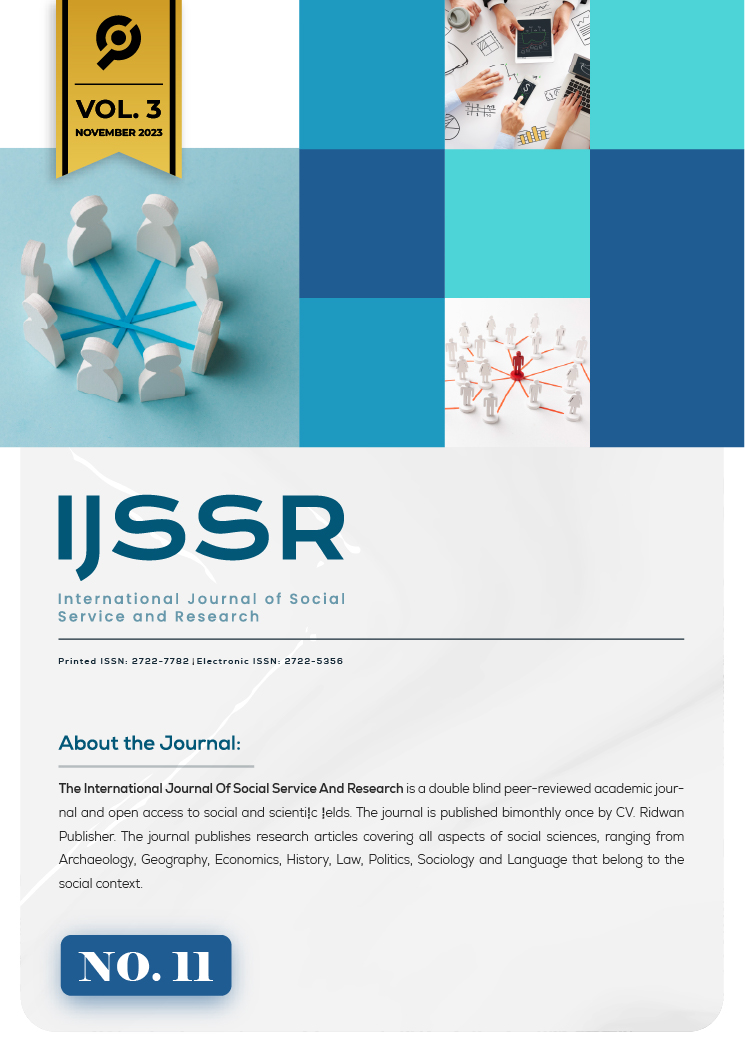 License
Copyright (c) 2023 Olileanya Amuche EZUGWU, Moses, M. Duruji
This work is licensed under a Creative Commons Attribution-ShareAlike 4.0 International License.
Authors who publish with this journal agree to the following terms:
Authors retain copyright and grant the journal right of first publication with the work simultaneously licensed under a Creative Commons Attribution-ShareAlike 4.0 International. that allows others to share the work with an acknowledgement of the work's authorship and initial publication in this journal.
Authors are able to enter into separate, additional contractual arrangements for the non-exclusive distribution of the journal's published version of the work (e.g., post it to an institutional repository or publish it in a book), with an acknowledgement of its initial publication in this journal.
Authors are permitted and encouraged to post their work online (e.g., in institutional repositories or on their website) prior to and during the submission process, as it can lead to productive exchanges, as well as earlier and greater citation of published work.