Training on Grant Proposal Preparation for Non-Profit Organizations in Lhokseumawe City
Keywords:
Training, Grant Proposal, Non-Profit Organizations
Abstract
One of the manifestations of the Tri Dharma of Higher Education is the implementation of the application of science and technology through training charged to the teaching staff of the Lhokseumawe State Polytechnic.  This training is a hands-on practice on preparing grant proposals for non-profit organizations in Lhokseumawe City.  This training aims to help improve the capacity of program staff in drafting grant proposals.  The material provided in this training consists of preparing a workplan, logical frame work, and budget.  This training took place successfully, this can be seen from the success achieved, where 95% of participants already understand how to make grant proposals for non-profit organizations and 5% of participants still have to learn it with the guidance of participants who are already proficient.
References
Altuna, Naiara, Contri, Anna Maria, Dell'Era, Claudio, Frattini, Federico, & Maccarrone, Paolo. (2015). Managing social innovation in for-profit organizations: the case of Intesa Sanpaolo. European Journal of Innovation Management.
Chan, Chris King chi. (2013). Community-based organizations for migrant workers' rights: the emergence of labour NGOs in China. Community Development Journal, 48(1), 6–22.
Coalter, Fred. (2010). The politics of sport-for-development: Limited focus programmes and broad gauge problems? International Review for the Sociology of Sport, 45(3), 295–314.
Dhillon, S. S., Vitiello, M. S., Linfield, E. H., Davies, A. G., Hoffmann, Matthias C., Booske, John, Paoloni, Claudio, Gensch, M., Weightman, Peter, & Williams, G. P. (2017). The 2017 terahertz science and technology roadmap. Journal of Physics D: Applied Physics, 50(4), 43001.
Dubinsky, James M. (2002). Service-learning as a path to virtue: The ideal orator in professional communication. Michigan Journal of Community Service Learning, 8(2).
Harris, Paul A., Taylor, Robert, Minor, Brenda L., Elliott, Veida, Fernandez, Michelle, O'Neal, Lindsay, McLeod, Laura, Delacqua, Giovanni, Delacqua, Francesco, & Kirby, Jacqueline. (2019). The REDCap consortium: building an international community of software platform partners. Journal of Biomedical Informatics, 95, 103208.
Jay, Jason. (2013). Navigating paradox as a mechanism of change and innovation in hybrid organizations. Academy of Management Journal, 56(1), 137–159.
Kamaruddin, Kamaruddin, Wahyudi, Akhmad, & Gani, Ilham. (2022). The Effect Of Results Share Level, Third Party Funds, Non Performing Financing On Results-Based Financing Volume In Sharia Banking In Indonesia. Adpebi International Journal of Multidisciplinary Sciences, 1(1), 155–165.
Ko, Wai Wai, & Liu, Gordon. (2021). The transformation from traditional nonprofitKo, Wai Wai, & Liu, Gordon. (2021). The transformation from traditional nonprofit organizations to social enterprises: An institutional entrepreneurship perspective. Journal of Business Ethics, 171, 15–32. orga. Journal of Business Ethics, 171, 15–32.
Morita, Kanako, & Matsumoto, Ken'ichi. (2017). REDD+ financing to enhance climate change mitigation and adaptation and biodiversity co-benefits: Lessons from the global environment facility. AGRIVITA, Journal of Agricultural Science, 40(1), 118–130.
Nasrullah, Nasrullah. (2020). Juridical-Sociological study of land pawn: a normative study in Patilanggio district. Jurnal Hukum Volkgeist, 5(1), 45–58.
Neliwati, Neliwati, & Dahlan, Zaini. (2022). Management Of Strengthening Character Education Activities for Students at State Islamic Religious College in Indonesia (Study On PTKIN In Java and Sumatra). Edukasi Islami: Jurnal Pendidikan Islam, 10(02).
Payne, A. Abigail. (1998). Does the government crowd-out private donations? New evidence from a sample of non-profit firms. Journal of Public Economics, 69(3), 323–345.
Sacristán López de los Mozos, Ignacio, Rodríguez Duarte, Antonio, & Rodríguez Ruiz, Óscar. (2016). Resource dependence in non-profit organizations: Is it harder to fundraise if you diversify your revenue structure? VOLUNTAS: International Journal of Voluntary and Nonprofit Organizations, 27, 2641–2665.
Teelken, Christine. (2008). The intricate implementation of performance measurement systems: exploring developments in professional-service organizations in the Dutch non-profit sector. International Review of Administrative Sciences, 74(4), 615–635.
Wright, Mike, Siegel, Donald S., & Mustar, Philippe. (2017). An emerging ecosystem for student start-ups. The Journal of Technology Transfer, 42, 909–922.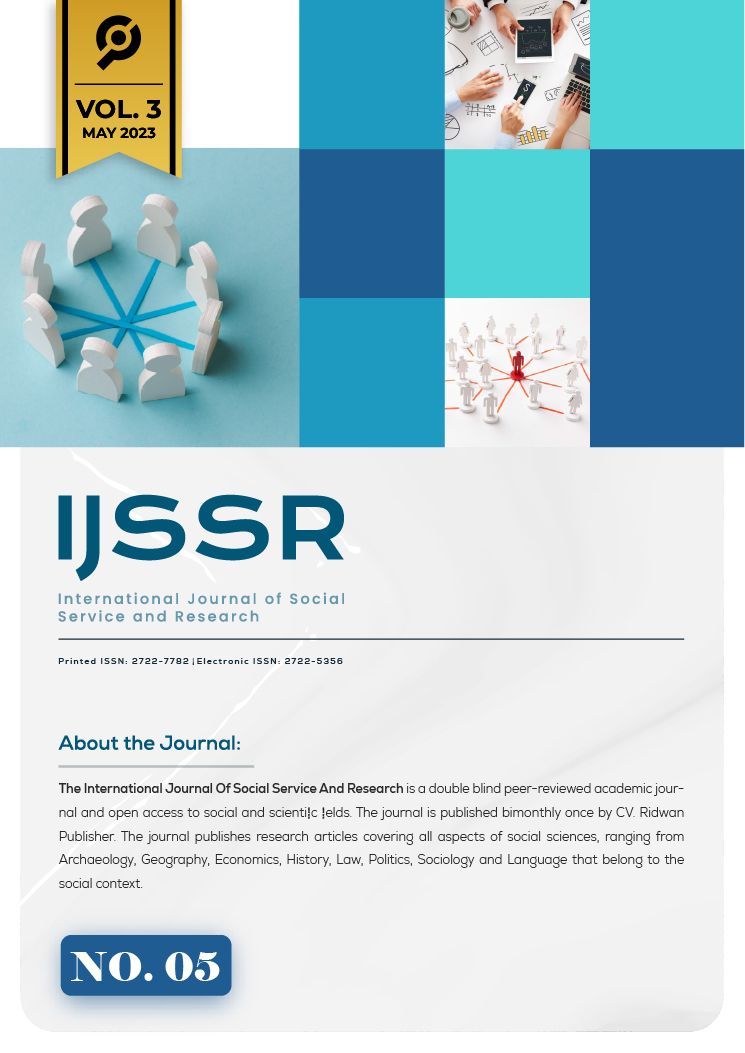 License
Copyright (c) 2023 Zusma Widawaty A. Wahab, Elvina Elvina, Nurmila Dewi, Rahmi Raihan, Yetty Tri Putri
This work is licensed under a Creative Commons Attribution-ShareAlike 4.0 International License.
Authors who publish with this journal agree to the following terms:
Authors retain copyright and grant the journal right of first publication with the work simultaneously licensed under a Creative Commons Attribution-ShareAlike 4.0 International. that allows others to share the work with an acknowledgement of the work's authorship and initial publication in this journal.
Authors are able to enter into separate, additional contractual arrangements for the non-exclusive distribution of the journal's published version of the work (e.g., post it to an institutional repository or publish it in a book), with an acknowledgement of its initial publication in this journal.
Authors are permitted and encouraged to post their work online (e.g., in institutional repositories or on their website) prior to and during the submission process, as it can lead to productive exchanges, as well as earlier and greater citation of published work.