Calculation of Comparison of Efficiency of Main Driving Machine Sister Ship
Keywords:
Calculation, Comparison, Efficiency, Sister Ship
Abstract
The purpose of this study is to calculate the efficiency ratio of the main propulsion engine of the sister ship. Based on the research focus that has been described in the problem formulation, the type of research used is a type of quantitative research using comparative descriptive methods. This study took data on 2 (two) PELNI passenger ships docked at Makassar port, namely KM Bukit Siguntang and KM Lambelu. The process of data collection, data processing and analyzing research data lasted for 4 (four) months from June to September 2022. From the results of data processing contained in the results of research and discussion, it can be concluded that KM Lambelu engine efficiency of 44.145% where specific fuel consumption is 0.1848. KM Bukit Siguntang engine efficiency of 44.07% where specific fuel consumption is 0.1851.
References
Alfendry, Afdhal, Budiarto, Untung, & Kiryanto, K. (2018). Analisa Penerapan Diesel Waterjet Propulsion (Dwp) Dan Electrical Waterjet Propulsion (Ewp) Ditinjau Dari Konsumsi Bbm Pada Kapal Patroli Imigrasi 14 Meter. Jurnal Teknik Perkapalan, 6(1).
Baldi, Francesco, Johnson, Hannes, Gabrielii, Cecilia, & Andersson, Karin. (2015). Energy And Exergy Analysis Of Ship Energy Systems–The Case Study Of A Chemical Tanker. International Journal Of Thermodynamics, 18(2), 82–93.
?ampara, Leo, Hasanspahi?, Nermin, & Vuji?i?, Sr?an. (2018). Overview Of Marpol Annex Vi Regulations For Prevention Of Air Pollution From Marine Diesel Engines. Shs Web Of Conferences, 58, 1004. Edp Sciences.
Conlon, Brendan M., Blohm, Trevor, Harpster, Michael, Holmes, Alan, Palardy, Margaret, Tarnowsky, Steven, & Zhou, Leon. (2015). The Next Generation "Voltec" Extended Range Ev Propulsion System. Sae International Journal Of Alternative Powertrains, 4(2), 248–259.
Fraser, Neil, Blaxill, Hugh, Lumsden, Grant, & Bassett, Mike. (2009). Challenges For Increased Efficiency Through Gasoline Engine Downsizing. Sae International Journal Of Engines, 2(1), 991–1008.
Gnanamoorthi, V., & Devaradjane, G. (2015). Effect Of Compression Ratio On The Performance, Combustion And Emission Of Di Diesel Engine Fueled With Ethanol–Diesel Blend. Journal Of The Energy Institute, 88(1), 19–26.
Hansen, Jan Fredrik, & Wendt, Frank. (2015). History And State Of The Art In Commercial Electric Ship Propulsion, Integrated Power Systems, And Future Trends. Proceedings Of The Ieee, 103(12), 2229–2242.
Hartaya, Hartaya, & Suhartini, Suhartini. (2021). Analysis Of Slow Freon Condensation On The Condensor Of Food Coolering Machines To Support The Sustainability Of Daily Activities On The Mv. Boga Indah Ship. Dinasti International Journal Of Management Science, 2(6), 814–823.
Hedge, Michael, Weber, Phillip, Gingrich, Jess, Alger, Terrence, & Khalek, Imad. (2011). Effect Of Egr On Particle Emissions From A Gdi Engine. Sae International Journal Of Engines, 4(1), 650–666.
Kalghatgi, Gautam T. (2014). The Outlook For Fuels For Internal Combustion Engines. International Journal Of Engine Research, 15(4), 383–398.
Landset, Sara, Khoshgoftaar, Taghi M., Richter, Aaron N., & Hasanin, Tawfiq. (2015). A Survey Of Open Source Tools For Machine Learning With Big Data In The Hadoop Ecosystem. Journal Of Big Data, 2(1), 1–36.
Noor, C. W. Mohd, Noor, M. M., & Mamat, R. (2018). Biodiesel As Alternative Fuel For Marine Diesel Engine Applications: A Review. Renewable And Sustainable Energy Reviews, 94, 127–142.
Priambudi, Miko. (2021). Management Of Loading And Safety Improvement Efforts To Reduce Passenger Accidents On Ships. Kne Social Sciences, 490–506.
Satyanarayana, K., Padala, Vinodh Kumar, Rao, T. H., & Umamaheswararao, S. V. (2015). Variable Compression Ratio Diesel Engine Performance Analysis. International Journal Of Engineering Trends And Technology, 28, 1–12.
Wang, Zhibin, Pan, Xiaobing, Zhang, Wei, Zhao, Yu, Li, Haiming, & Liu, Peng. (2020). The Development Trend Of Internal Combustion Engine. Journal Of Physics: Conference Series, 1626(1), 12139. Iop Publishing.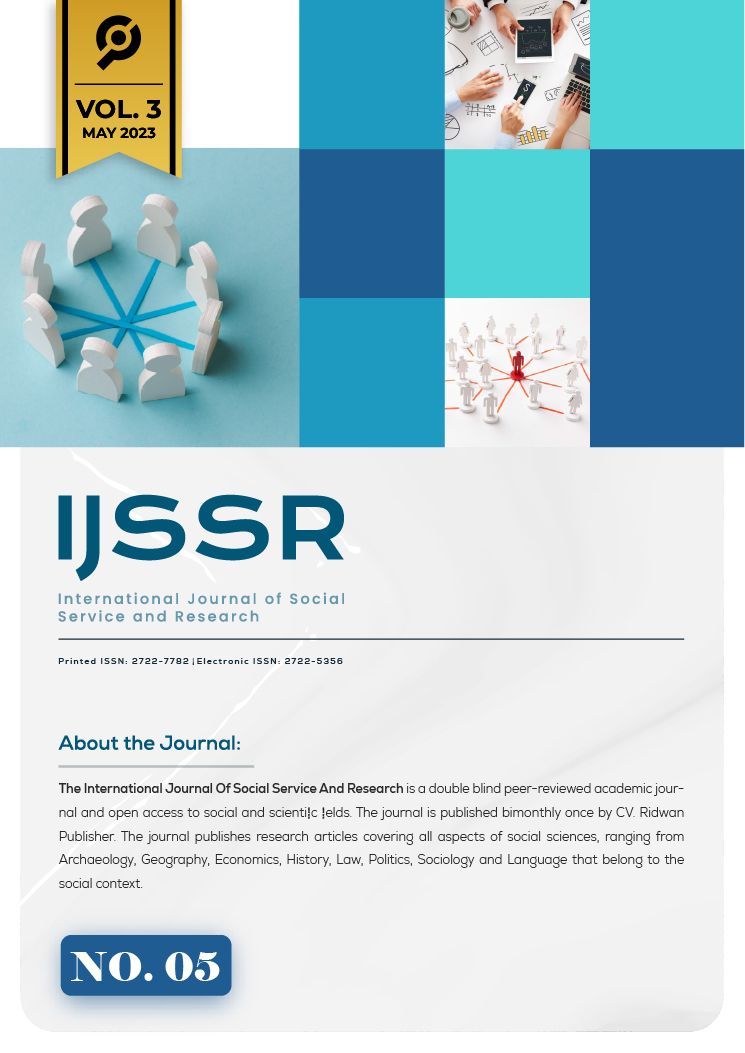 License
Copyright (c) 2023 Henny Pasandang Nari
This work is licensed under a Creative Commons Attribution-ShareAlike 4.0 International License.
Authors who publish with this journal agree to the following terms:
Authors retain copyright and grant the journal right of first publication with the work simultaneously licensed under a Creative Commons Attribution-ShareAlike 4.0 International. that allows others to share the work with an acknowledgement of the work's authorship and initial publication in this journal.
Authors are able to enter into separate, additional contractual arrangements for the non-exclusive distribution of the journal's published version of the work (e.g., post it to an institutional repository or publish it in a book), with an acknowledgement of its initial publication in this journal.
Authors are permitted and encouraged to post their work online (e.g., in institutional repositories or on their website) prior to and during the submission process, as it can lead to productive exchanges, as well as earlier and greater citation of published work.